Introduction
Assist Anywhere is our Google Chrome extension that allows users to use all of the features Assist offers without adding or making changes within your help desk. Assist Anywhere acts as a central knowledge point where agents can access all the materials they need to solve support tickets.
Assist Anywhere offers valuable insights to help your agents improve their time to first response, improve time to close tickets, and improve the overall experience of solving support tickets.
Installation
The Assist Anywhere Chrome Extension can be found on the chrome web store. You will gain access to install the extension after speaking to your Forethought customer success manager. They will provide you with an installation url. Once you navigate to he provided url, simply click the "Add to Chrome" button to get started.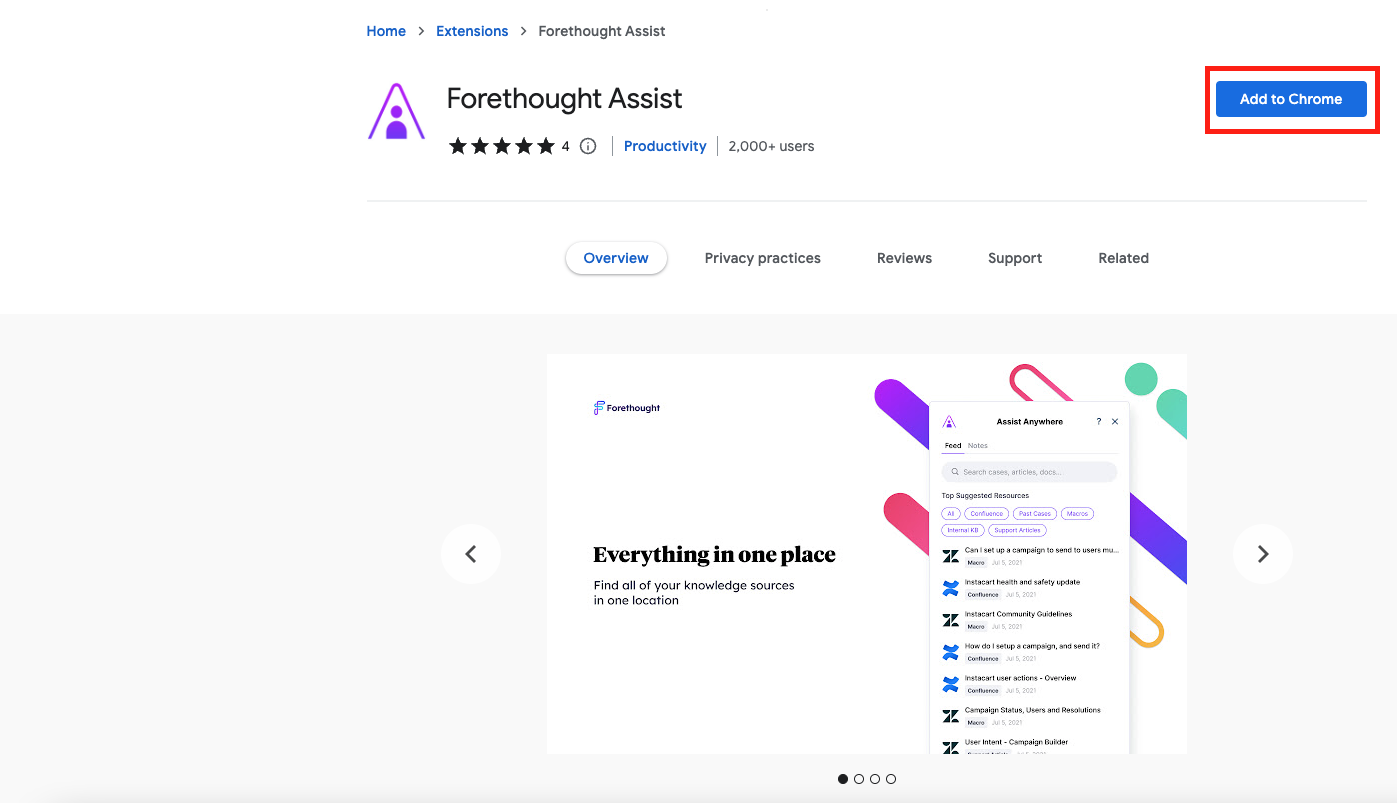 After clicking the "Add to Chrome" button, you will be prompted to enter your work email to join your team.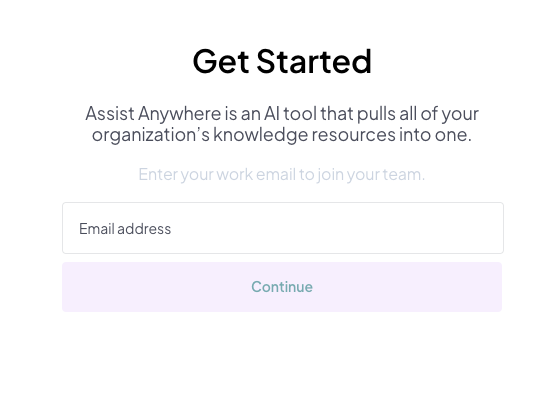 Once you have entered in your email, you should have been navigated to a page informing you that you're all set!

Adding Agents to Assist
Forethought will define the number of seats your org has access to assign agents to. Agents can be added to assist by notifying Forethought and providing the agent's name and email. If you are an admin user, you will have access to adding agents yourself through the forethought dashboard under Settings>Team.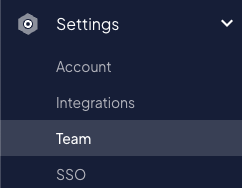 You will be able to add your agents to your org by entering their name, email, and selecting AGENT as their permission level.

After pushing the "Create" button, your agent will receive an email prompting them to join your team. The user must accept the invitation to use Assist Anywhere.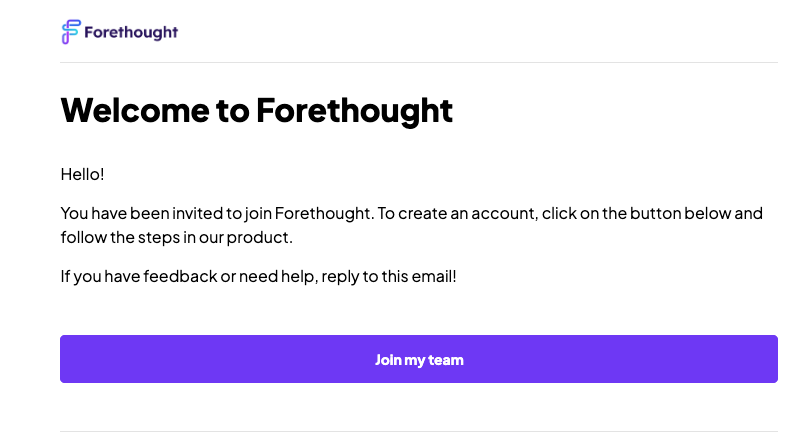 Installation Issues
After entering your email, you may be navigated to the following page notifying you that your Organization was not found.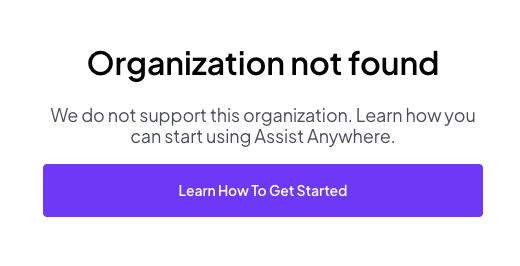 If you see this page, please reach out to your Forethought Customer Success team and we will happy to Assist you further.