Discover automatically categorizes your tickets into granular support query topics, and overlays them with your support KPI metrics to give you insights. With filters in Discover, you can now get granular insights into your customer support queries.
Discover's filters include product, requester persona, agent department, ticket source, ticket priority, agent geo location, agent time zone, and agent email. Custom filters can also be requested through a customer service manager.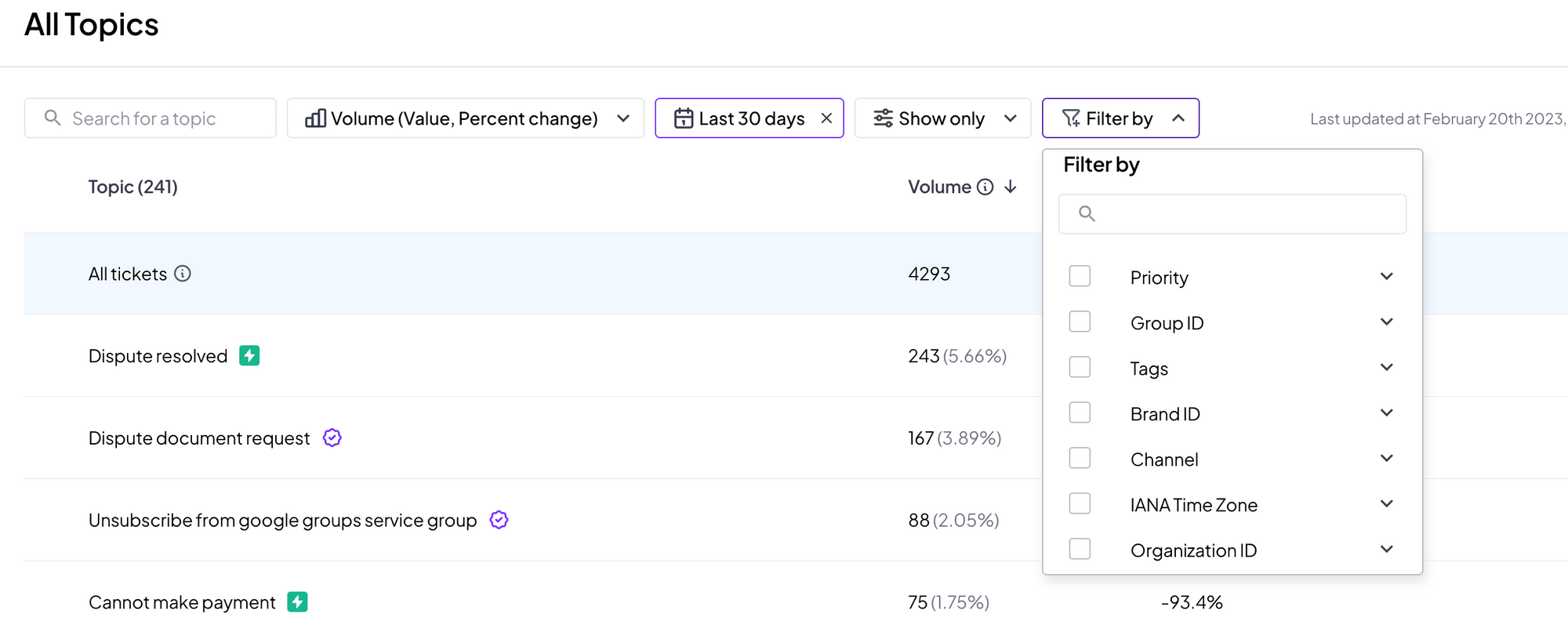 How can you leverage filters?
Product
With a product filter, Discover can help businesses understand which products or features generate client-facing support queries. This can be shared with product teams to influence prioritization.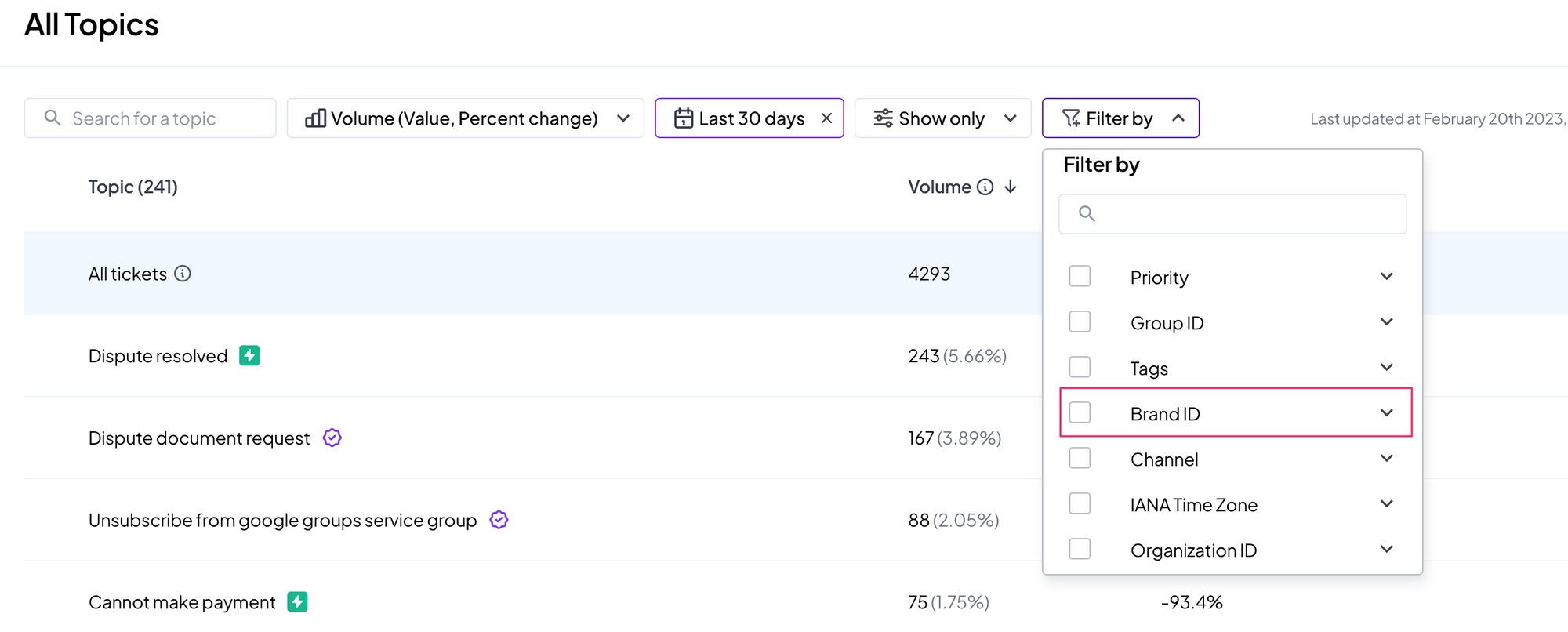 Requester Persona / Client
Filtering based on requester persona can help identify which persona is facing friction in which areas. This can be leveraged to inform customer success teams and enable product and engineering teams to understand areas of product improvement.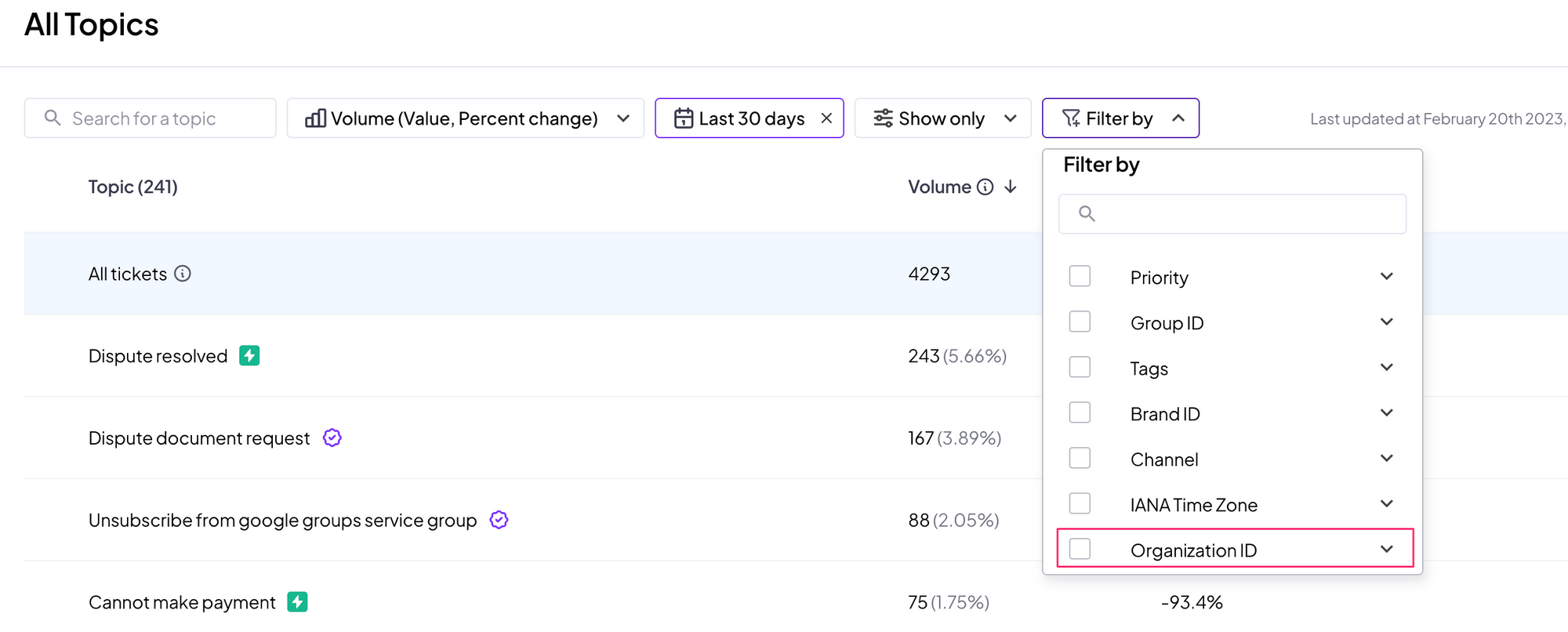 Agent Department
For businesses with categorized agents in departments, the agent department filter can provide quick insights into how a group of agents is doing. This can be leveraged with agent email to get a deeper dive into individual agent performance, helping to identify areas where agents might need help or training.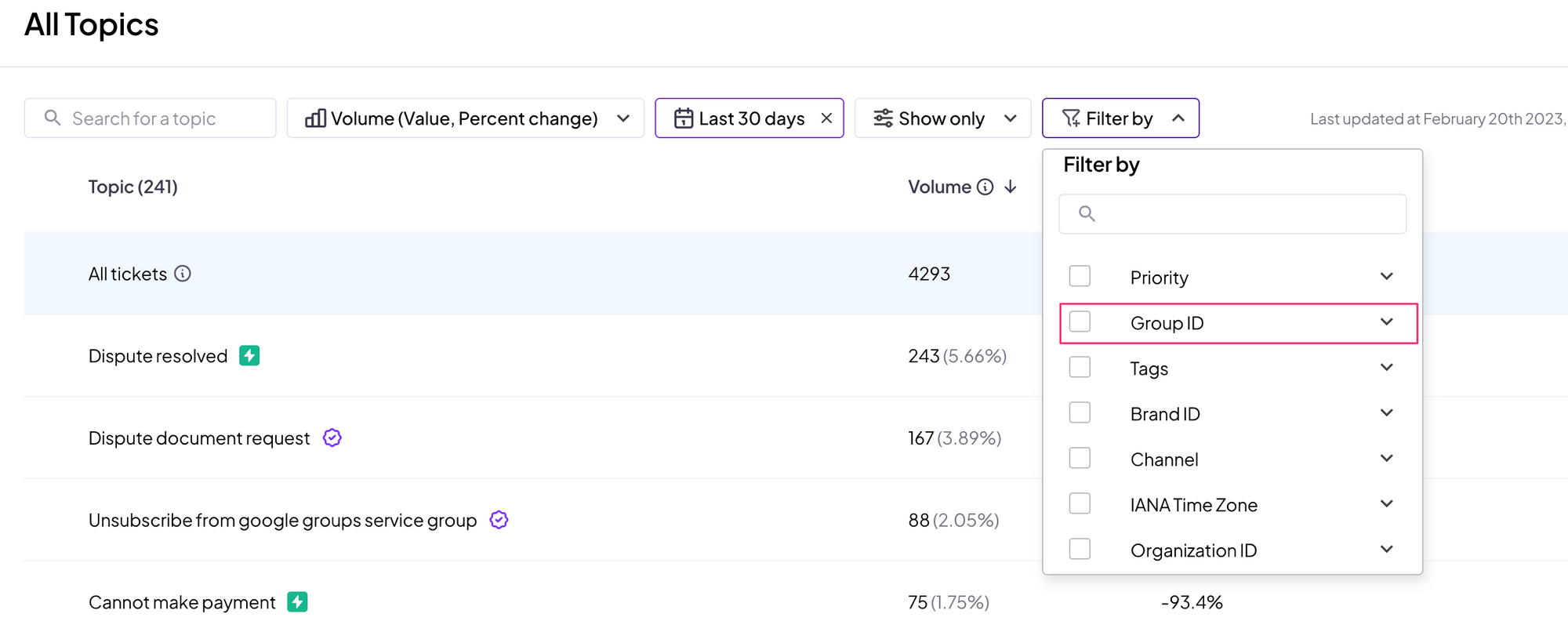 Ticket Source
The ticket source filter can help businesses understand which channels users are reaching out on for support about a topic. This can help optimize the customer experience across different channels.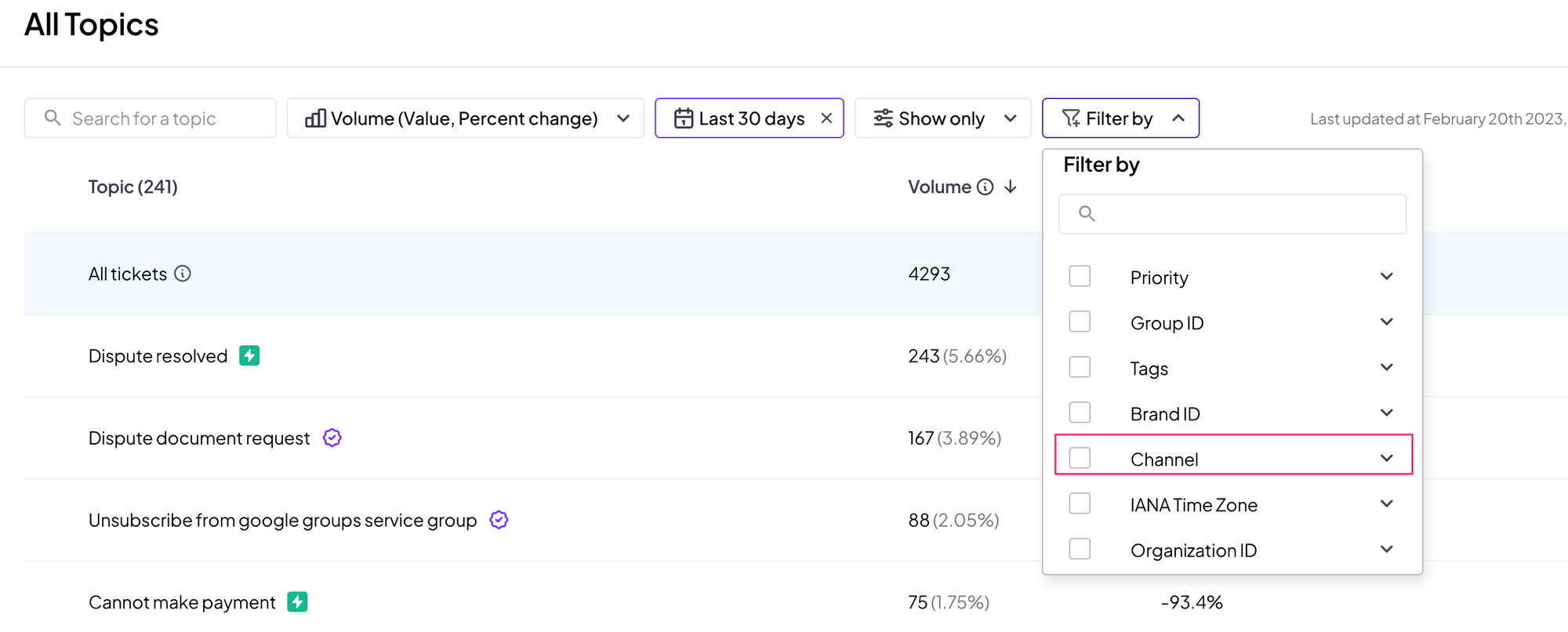 Ticket Priority
The ticket priority filter can help businesses confirm that they are prioritizing correctly and that top clients are always being prioritized. This filter can be leveraged with requester persona to ensure that top clients are being prioritized.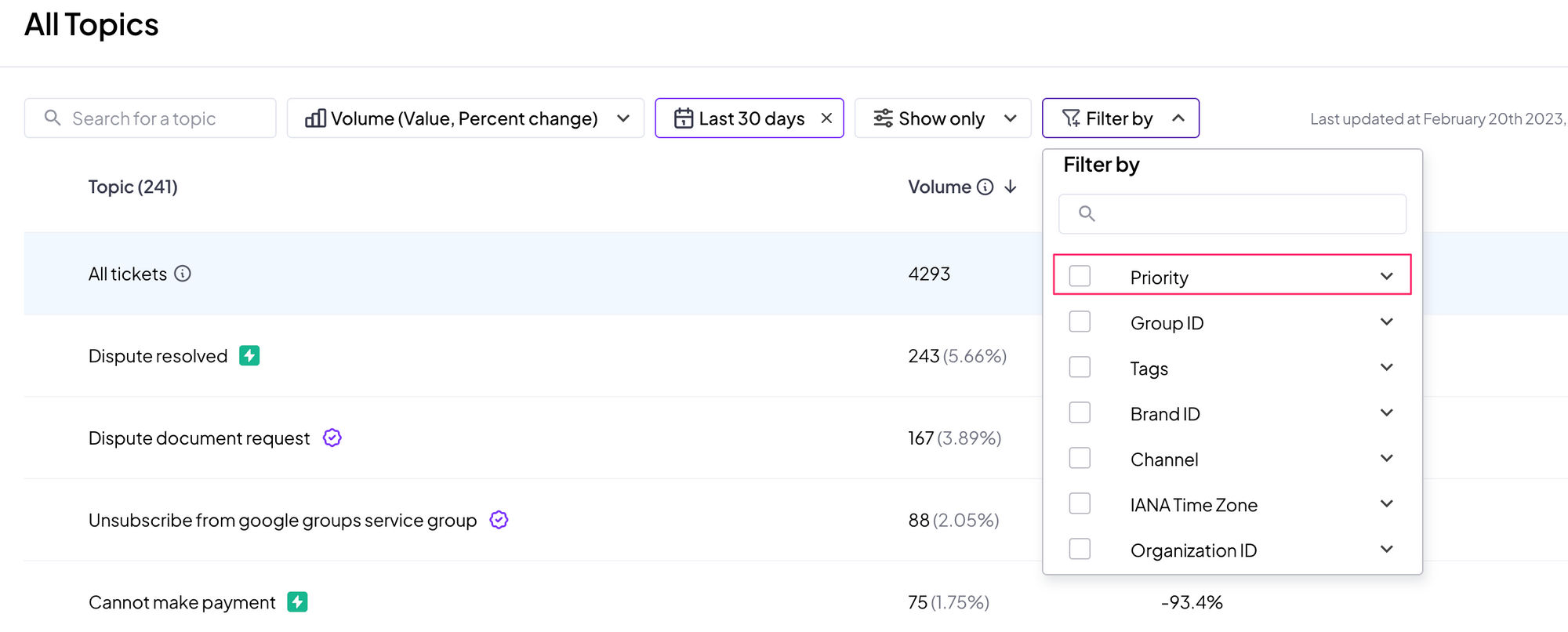 Agent Geo Location / Timezone
For businesses with agents across multiple locations and time zones, the agent geo location and agent time zone filters can help understand which topics are trending by location and time zone. This can help ensure that agents are aware of the most common topics for those zones.
Agent Email
Finally, the agent email filter can be leveraged independently or with agent department to get a deeper dive into each agent's performance and identify areas where they might require more training.
Discover's new filters provide businesses with powerful insights to better understand their customer support queries and agent performance.