Email automation allows you to configure any rules to determine if there are any tickets that Forethought should not respond to or have a delay in the response.
1. First, go into Email Configuration

2. Click on "Add automation" to create your rule

3. Next, select the variables that you want to create your rule for. For instance, you can create rules based on various information from your help desk ticket or custom fields within your help desk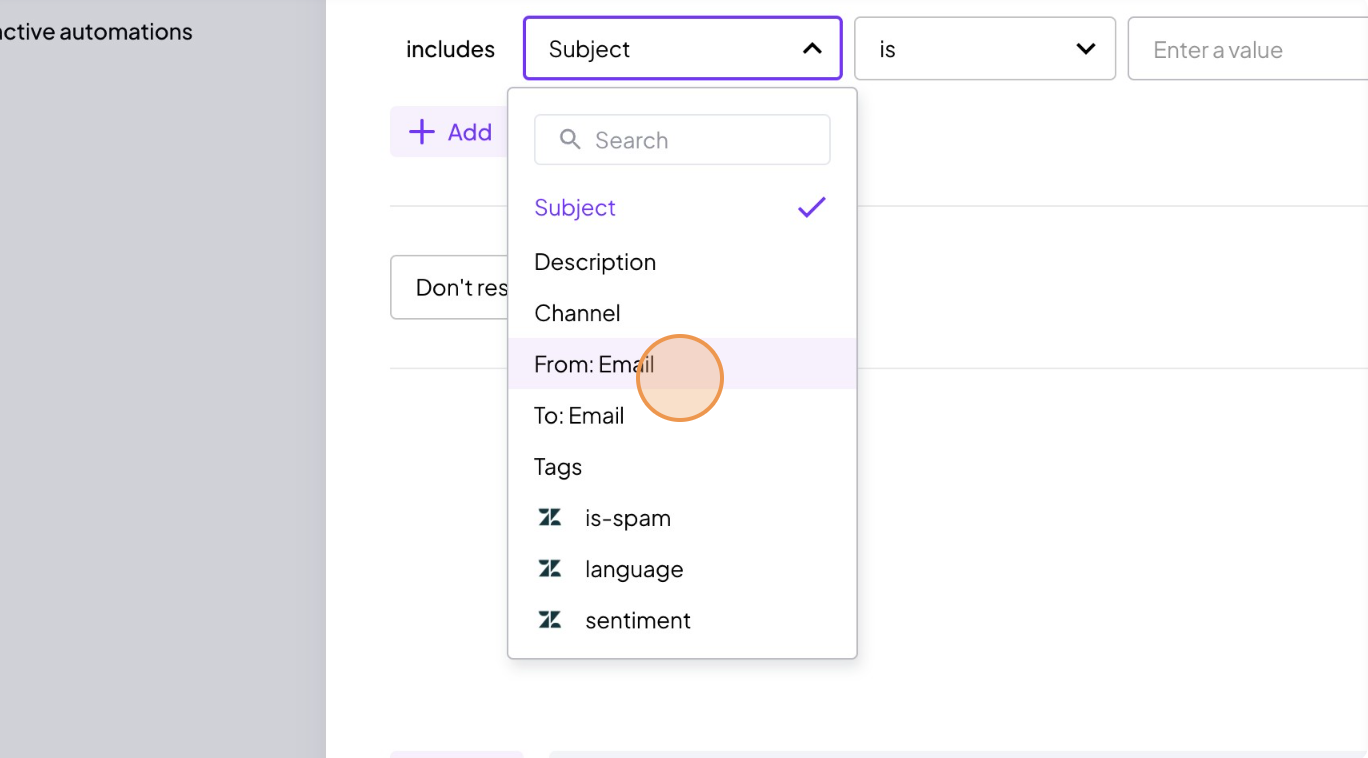 4. After selecting your variable, you'll want to select how you want the rule to look for a specific value. For instance, create a rule where your ticket subject line contains Test Email.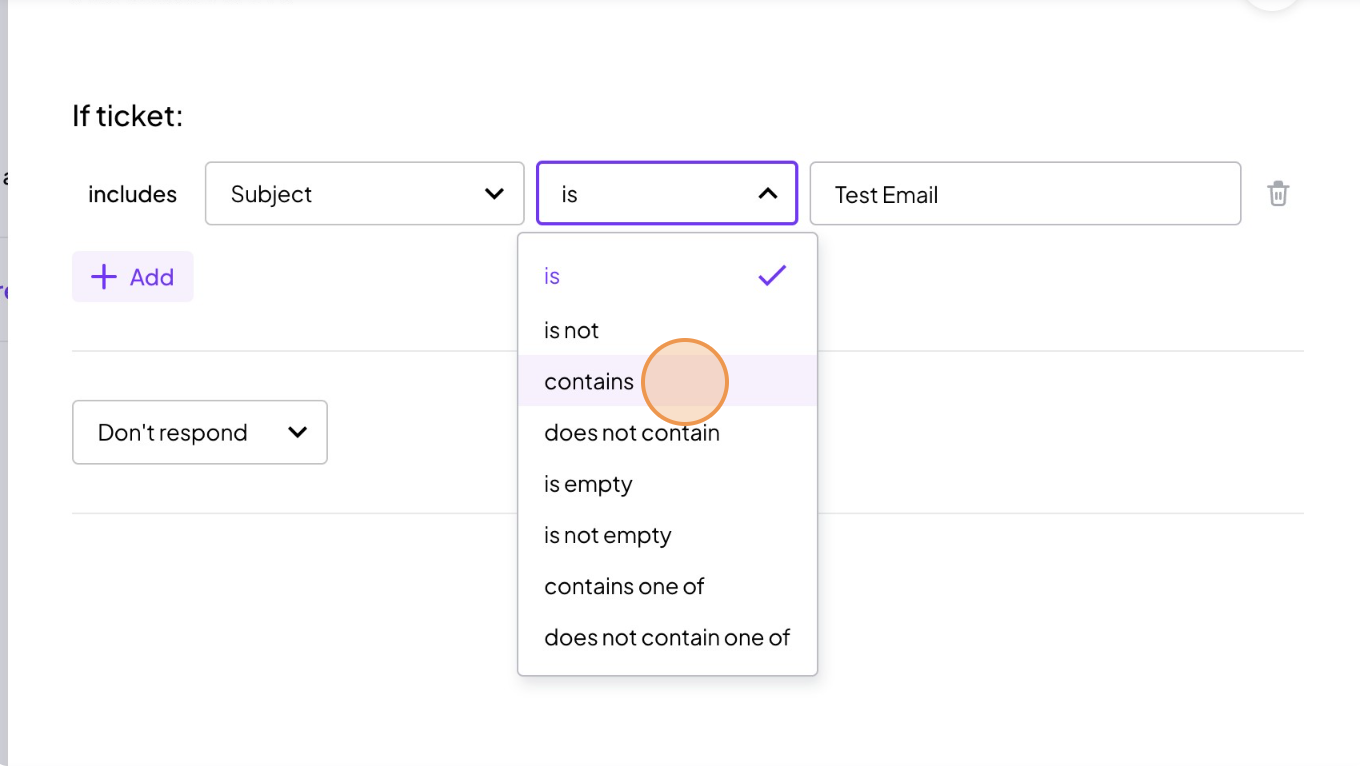 5. You can also create multiple parts to your rule, including "and" or "or" statements.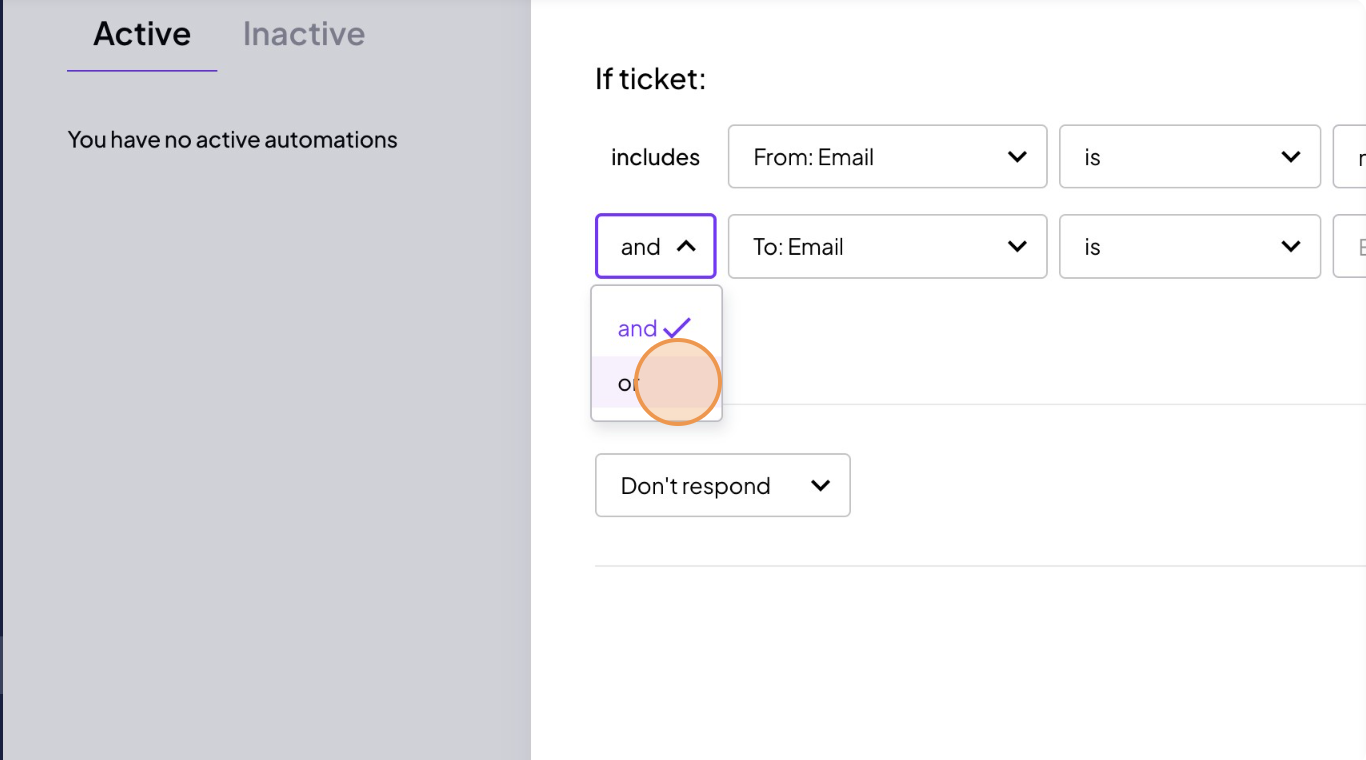 6. Once you've created your rule and defined the values, you can choose the outcome from the rule. You can select whether you want Forethought to "not respond" to the ticket or define a delay in our response.
7. If you choose to delay the response, you can select how many minutes you want to delay the response. Click save when you're done.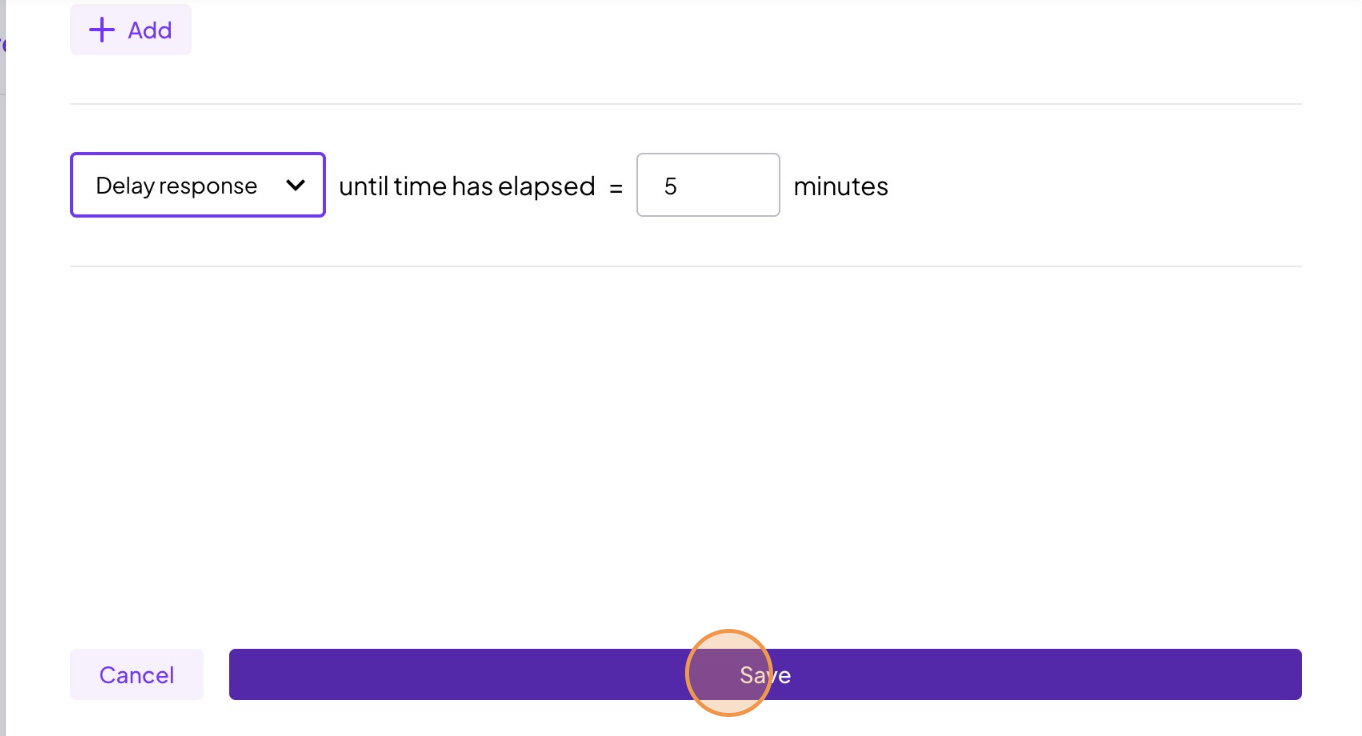 8. Once you've clicked save, you will see your rule on the Active tab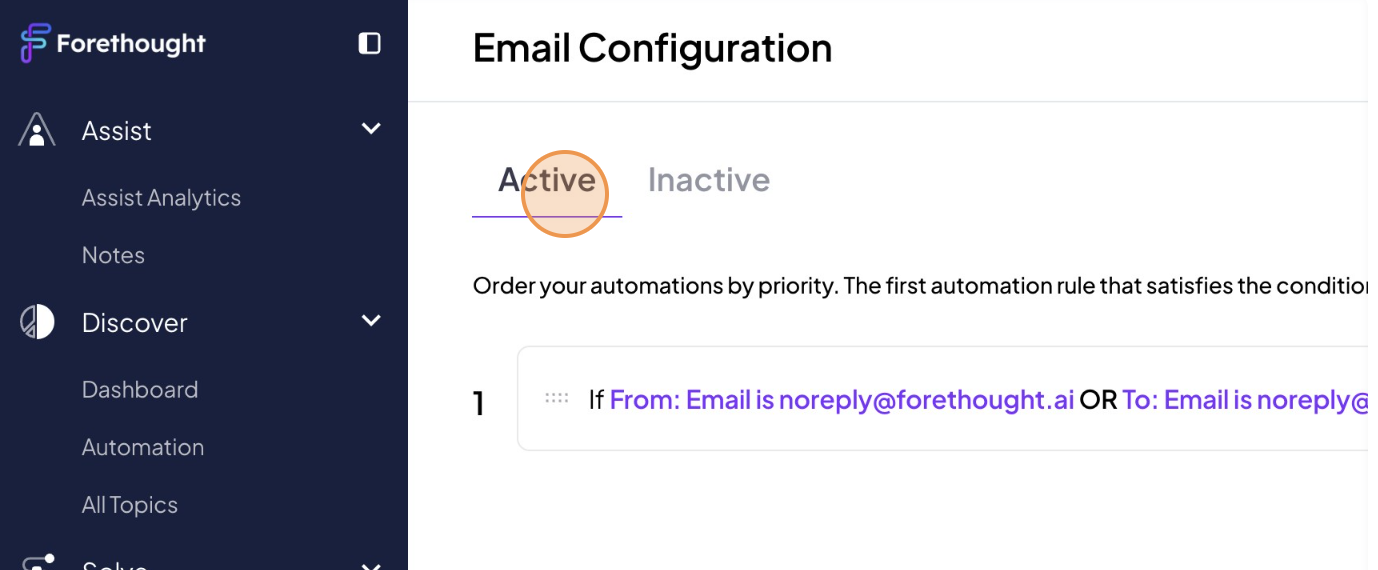 9. If you want to deactivate or activate a rule, click on the off/on toggle.

10. Once you've deactivated a rule, you can see it on the Inactive tab