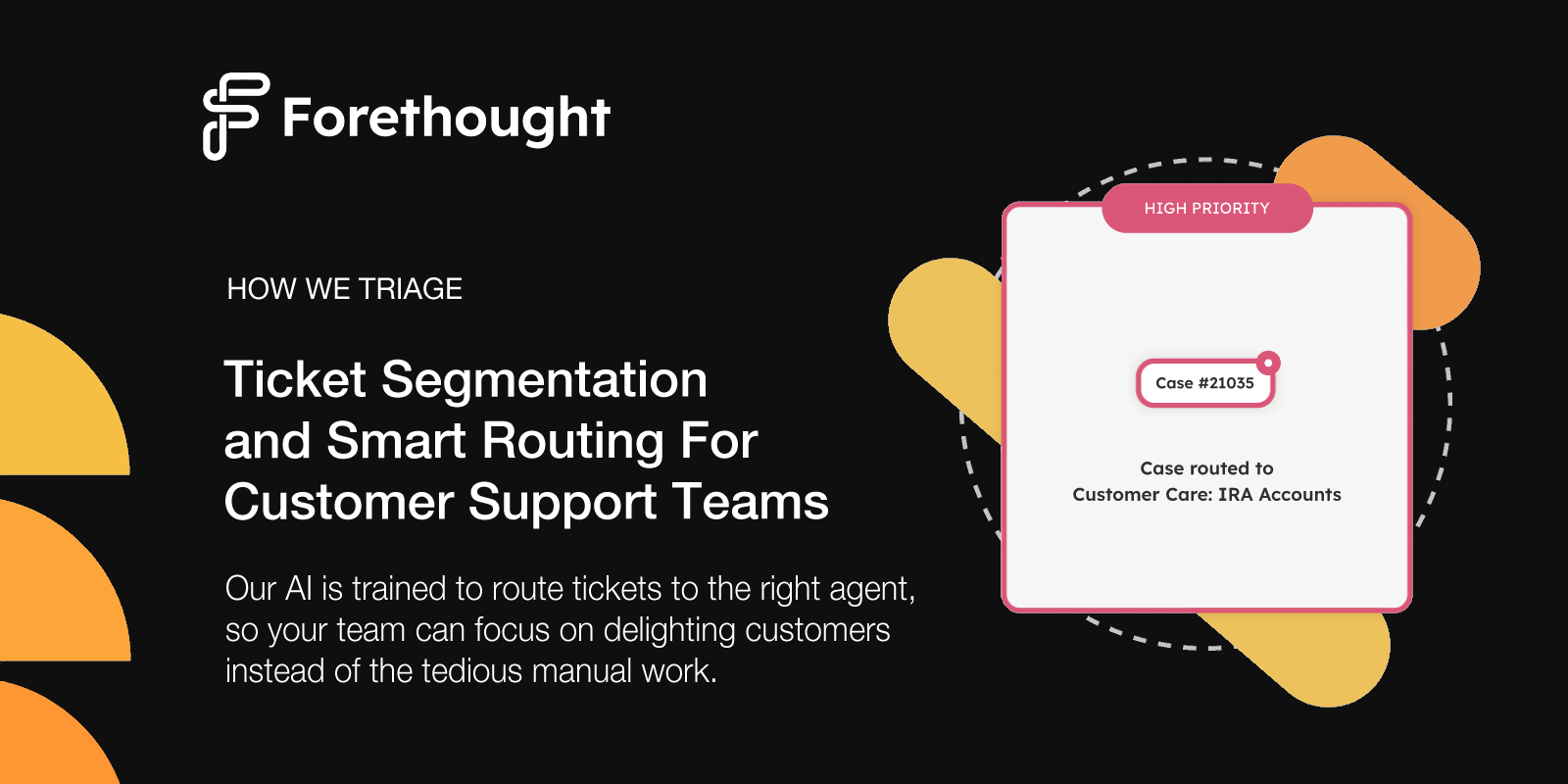 Is Triage right for your customer support team?
Our AI is used to route tickets to the right agent, so your team can focus on delighting customers instead of the tedious manual work.
How does Triage work?
Unlike most Customer Support AI's, we use Natural Language Understanding (NLU), an advanced AI solution to route tickets. Our use of NLU means we are able to launch your smart ticket routing more quickly and with more accuracy. Want to learn more? Read one of our case studies here.
What can you predict on?
Any type of frequent incoming customer support query. For retailers and travel partners, that may be refunds, order status checks, or subscription changes. For our technology partners, it may be around quicker escalation, sentiment, SPAM filtering, or routing based on knowledge of local legislation.
What sort of accuracy do you see?
With end-to-end case resolution of common - and repetitive - ticket routing, we see upwards of 95% accuracy. For SPAM detection, the numbers can go up to 99.9%!
How quickly can you launch?
The model training takes as little as 24 hours! The entire implementation may take a week or two.
What volume of tickets do I need?
At least 1000+ tickets per week are the right scale to get the most out of Triage.
What platforms do you support?
Salesforce, Zendesk, Freshdesk, ServiceNow, and Kustomer - no matter the platform, we've got you covered.
What languages does Triage support?
We support almost any language you need. With NLU, Triage trains on your data, so it can learn your language.