Is Assist right for your customer support team?
Assist uses AI to intelligently surface the best knowledge from every corner of your business to agents in real time so they can answer tickets accurately and efficiently.
How does Assist work?
Assist empowers your agents by bringing relevant knowledge articles, past cases, macros, and even personal notes right to the agent's help desk to meet SLAs and delight your customers. Learn more about how Assist helps customers stay efficient and organized.
Does Assist help with streamlining tasks?
Assist Automations is an extension of Assist that allows agents to automate common tasks and actions right within the helpdesk.
Some example tasks include looking up shipment status, finding order numbers, processing refunds and more. Assist Automations connects to third party systems via API, pulls in relevant information directly into the case, and allow agents to take action.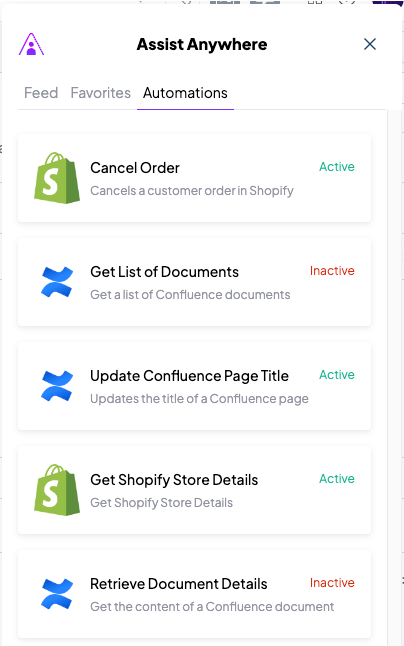 Can we section off where each type of document will surface?
Each type of document has their own section and respective button on the Assist sidebar, allowing for helpful organization of content for your agents.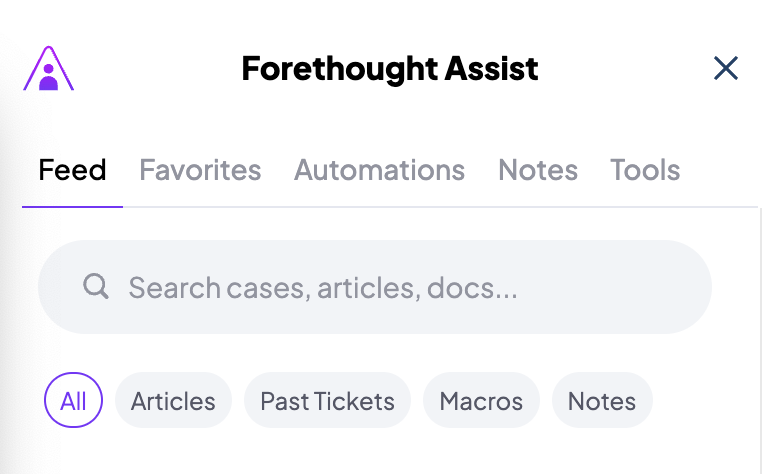 Will my agents be able to write their own documents in Assist?
Yes! Notes allows agents to supplement your organization's knowledge base with their own material. Additionally, Smart Notes (available only on Assist Chrome extension) allows the creation of templates, use placeholder variables, sharing of notes, and shortcuts.
Some example use cases include password reset, shipment status, product defect, or any response where agents respond in a common way to any customer request.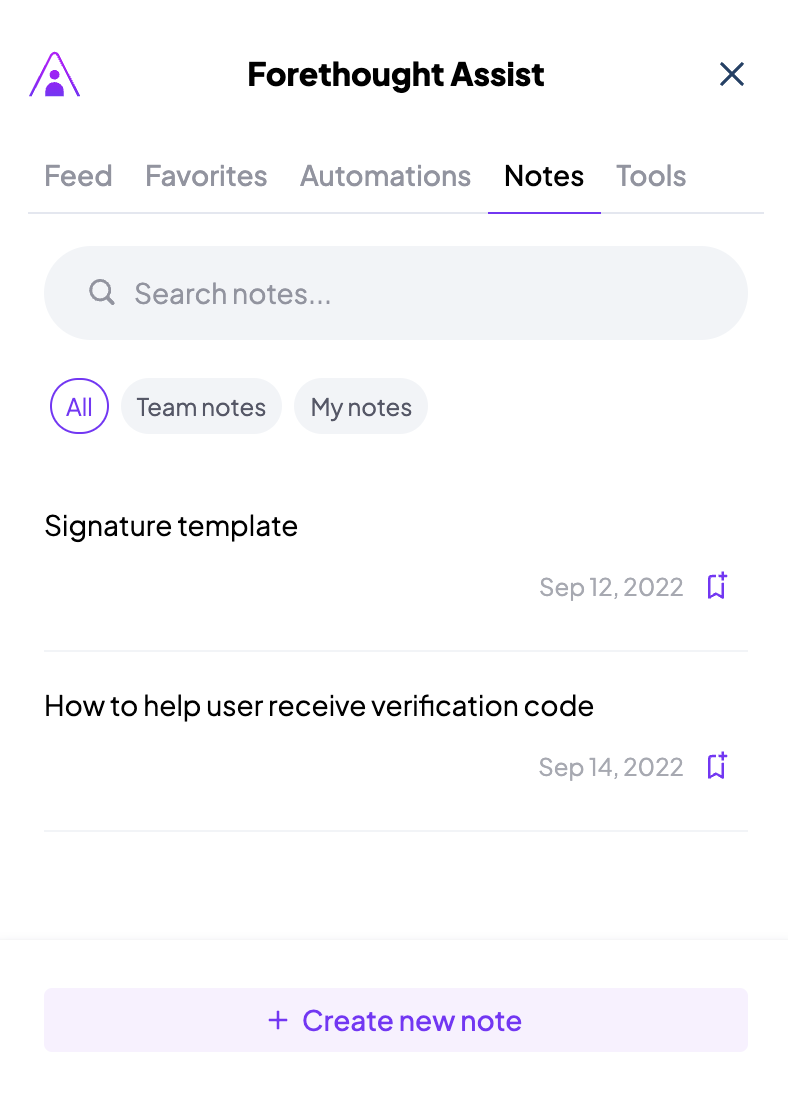 Teams can create collections of shared note templates, saving time by enabling them to pick from a library of pre-built notes that solve common issues or processes. Finally, agents can assign shortcuts to notes that instantly add them to ticket reply without having to search for the right note.
What content platforms do you support?
We support the below platforms: